Dec 5, 2022
ON VIEW | Alix Marie at Deichtorhallen Hamburg
Until 26 February 2023
We are excited to announce that Alix Marie's project Styx is currently on show in Europe for the first time. Originally co-commissioned by Photoworks and Ballarat International Foto Biennale in Australia, it draws on the myth of Styx to explore water deities and their contemporary manifestations, the intersection between the body and its representation, alongside experimenting with the expanded possibilities of photography.
Alix Marie: Styx, installation view, Deichtorhallen Hamburg, 25 November 2022 – 26 February 2023. Courtesy of the artist. © Henning Rogge 
In this exhibition the deity materialises in two forms; firstly as an immersive installation, which explores the cavities of the body and the ambiguous duality of internal and external space and protective environments. Secondly, the deity takes on a human form via one of the oldest techniques of stage illusion. Embodied by Marie's long-term collaborator, performer and writer Nina Boukhrief, the goddess' voice surrounds the space reflecting on death, light and life.
At Roman Road, Alix Marie's work was recently featured in the group show Two Sisters this year, as well as in her solo shows Shredded in 2019 and La Femme Fontaine in 2018.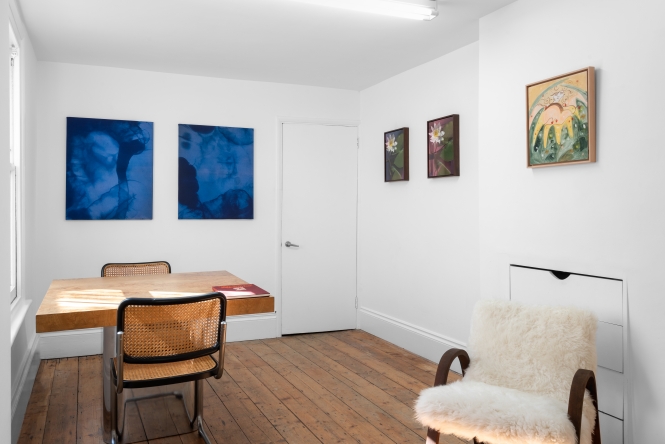 Two Sisters, installation view, Roman Road x Working Project, London, 31 May – 30 June 2022. Courtesy of Roman Road. © Deniz Güzel
Follow the link below to read Crossings, the essay about Styx by Rebecca Lewin (2021).