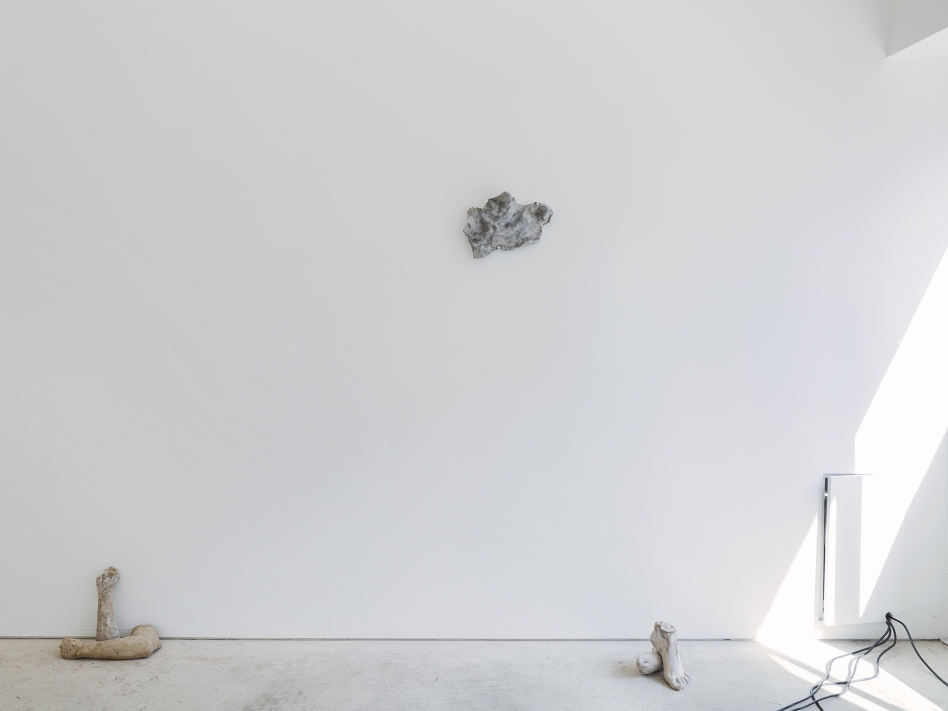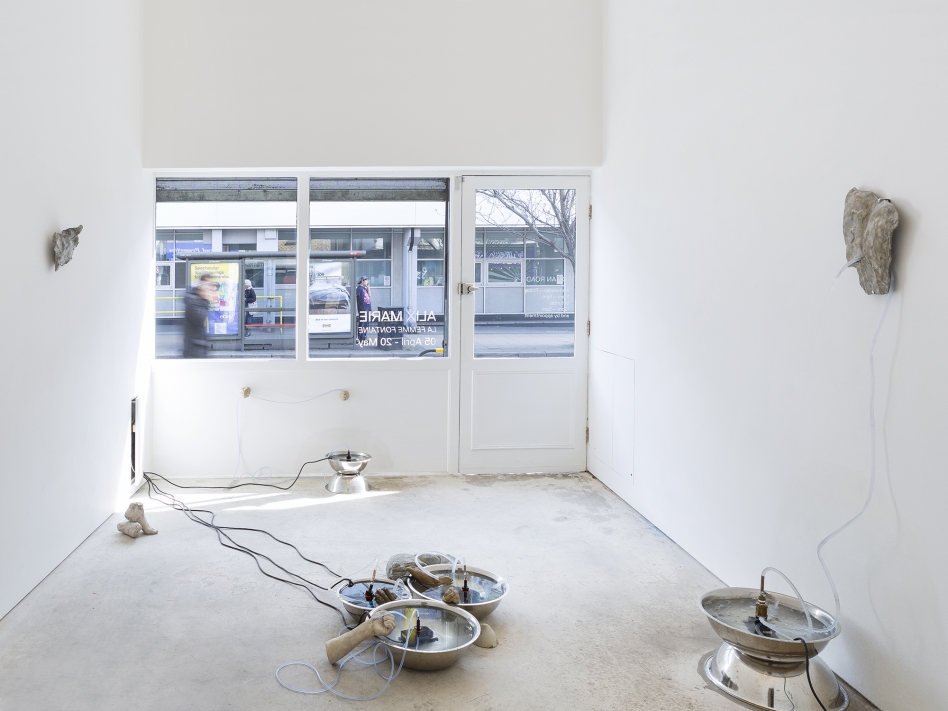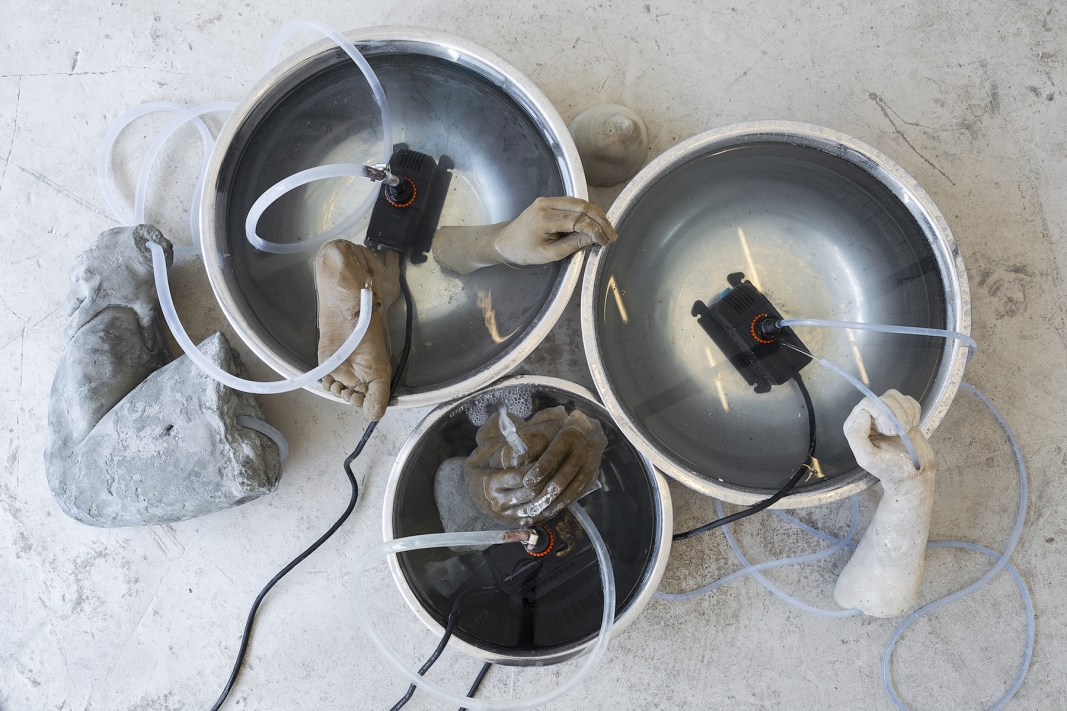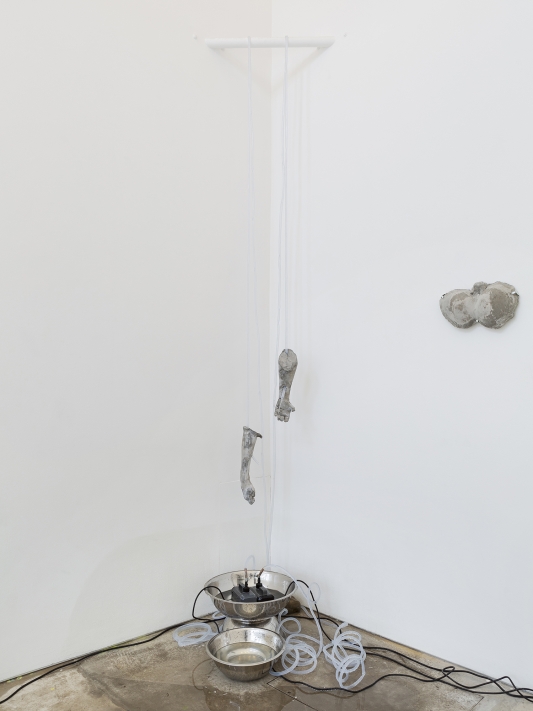 Roman Road is very pleased to present La Femme Fontaine, the first solo exhibition by French artist Alix Marie in London. Featuring an installation composed of concrete sculptures and fountain systems, the show expands on Marie's current investigation and critical inquiry of the body, its cultural representations and appropriations.
La Femme Fontaine (2017 and 2018) consists of concrete casts of the artist's body, which contain tubes that carry and spurt out water. This work has evolved from Marie's interest in fluids and wetness, and their connection to feminine symbolism. Through the plastic tubing, liquid courses through her concrete sculptures, highlighting woman's aqueous embodiment and challenging the abjection that surrounds the female body and it's production of bodily fluids.
On the occasion of the exhibition, Alix Marie will be in conversation with Photoworks director Shoair Mavlian during the morning of Thursday 17 May at the gallery.