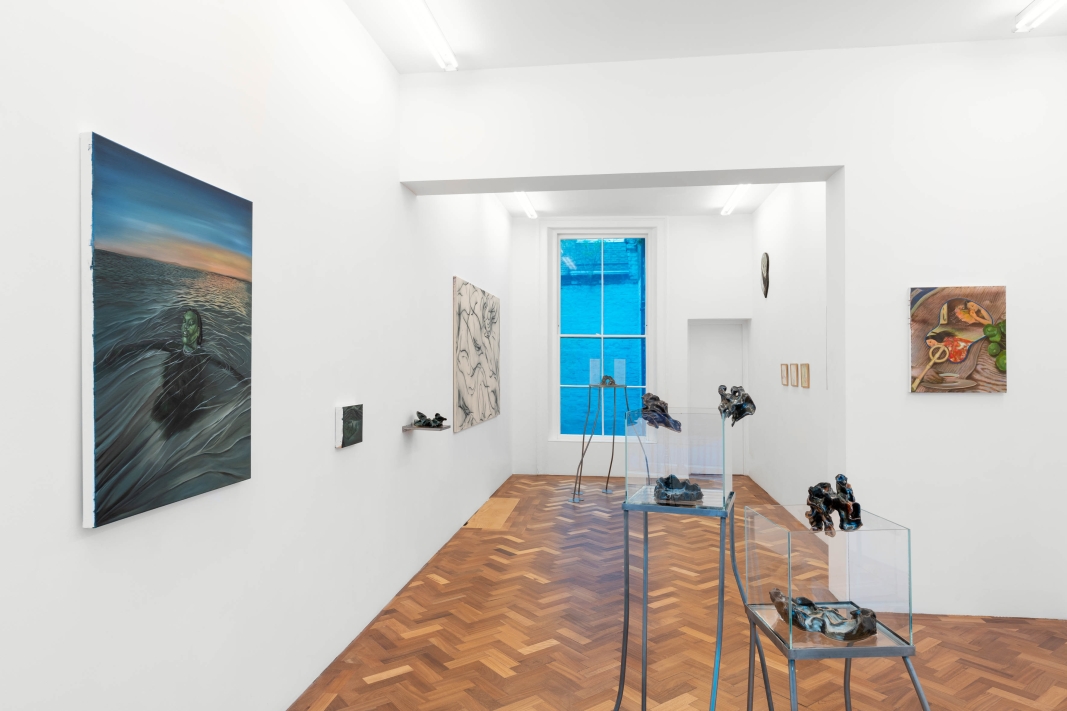 Roman Road is delighted to present Under Blue Shade, a multimedia group exhibition curated by Mollie E Barnes, featuring works by five ultra-contemporary artists: Gaia Fugazza, Zoë Marden, Precious Opara, Alina Vergnano and Lian Zhang.
Bringing together paintings, ceramics and sculptural works, connected through the universal concept of water, the show explores personal mythologies, dualities of the self, and the fluidity of experience and gender.
With an opening event on Thursday 20 April, from 6 – 8 PM, the exhibition will be on display at Roman Road's gallery in Notting Hill from 21 April through 10 June 2023.    
Digital content created in collaboration with artist Vladimir Duban