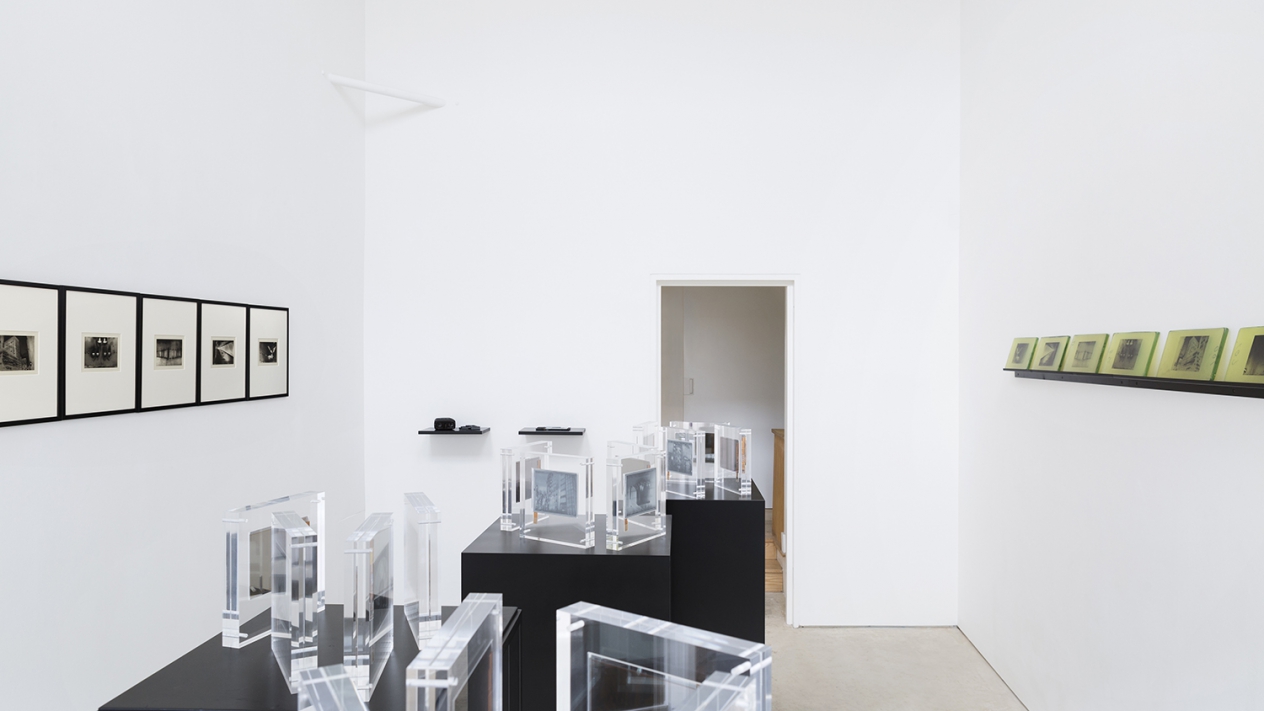 Roman Road is pleased to present TYO2-LDN4, a solo exhibition by Antony Cairns. Featuring a varied collection of his recent works, the show explores the evolution of Cairns' distinctive practice and his innovative ways of using alternative and transparent supports in his work.
Taking the city and urban landscape as its ostensible subject, Cairns' work engages deeply with the history of the photographic medium, experimental printing methods and the aesthetics of abstraction. His images of cities at night portray buildings and urban spaces as though haunted by continual growth and change. Devoid of people and brimmed with glaring lights, his photographs transform familiar landscapes into a seemingly dystopian world. Aside from showing a propensity for historical and alternative printing techniques, he also has a keen interest in outdated technologies and reappropriates recycled materials in his works.
Cairns has travelled to diverse cities around the world and his recent time spent in Japan has had a direct influence on his current practice. Images from his new TYO2 series are employed in his latest E.I. works – a collection of unique pieces that presents his images petrified within screens removed from e-readers. Since his residency at the Benrido Collotype Atelier in Kyoto in 2015, he has continued to master the complex process of collotype printing and has progressed a new body of work that transforms transparent collotype glass plates into tangible photographic objects. These unique works, forming his LDN4 Collotype Glass Plates series, display images from his latest instalment of the LDN series, which focuses on new urban spaces in London.