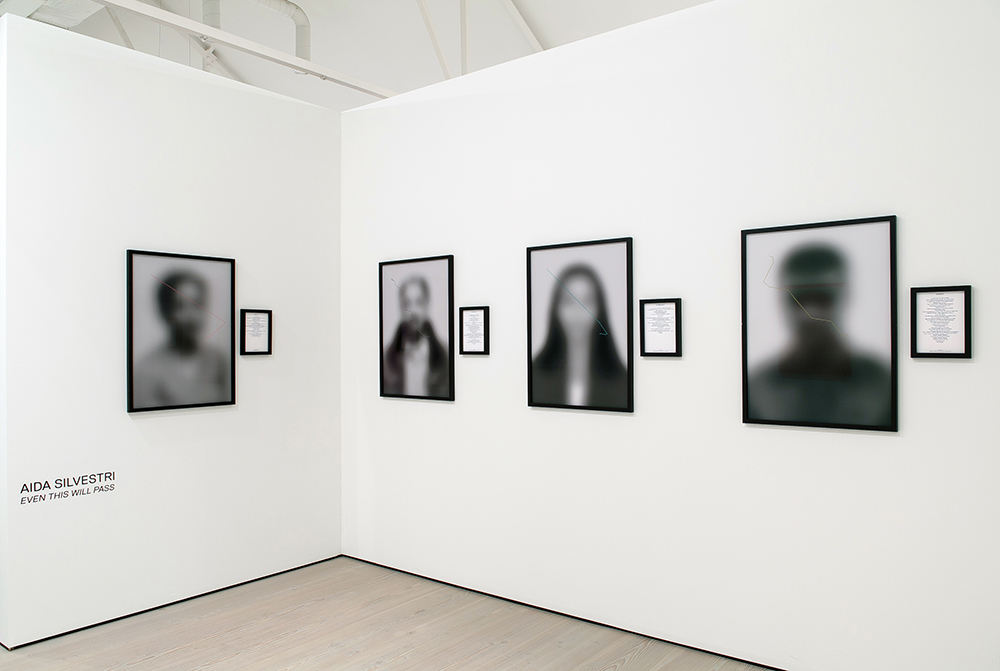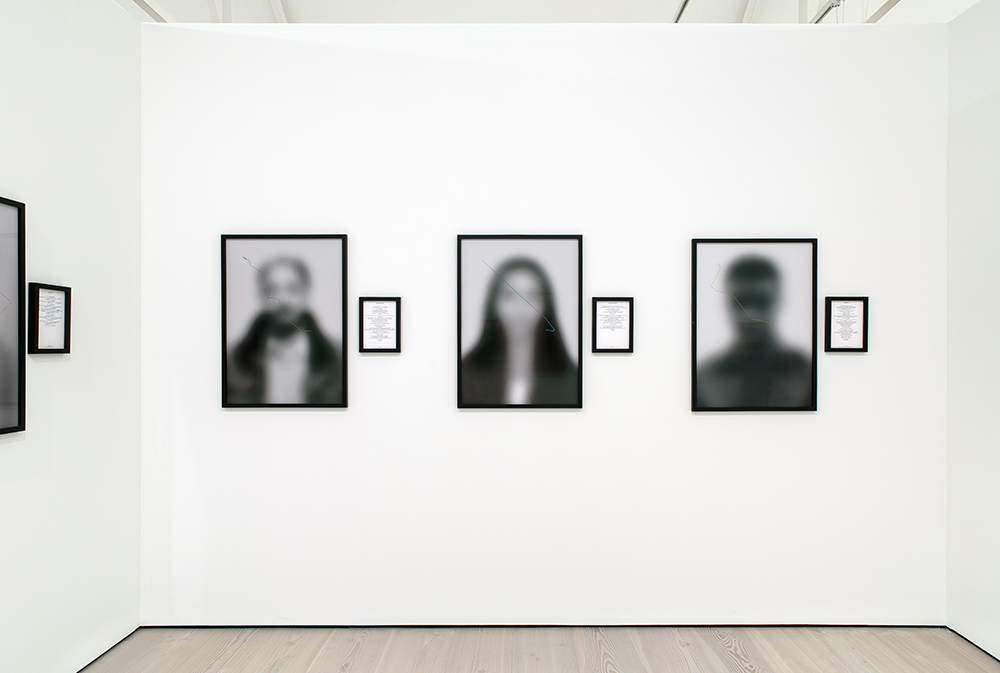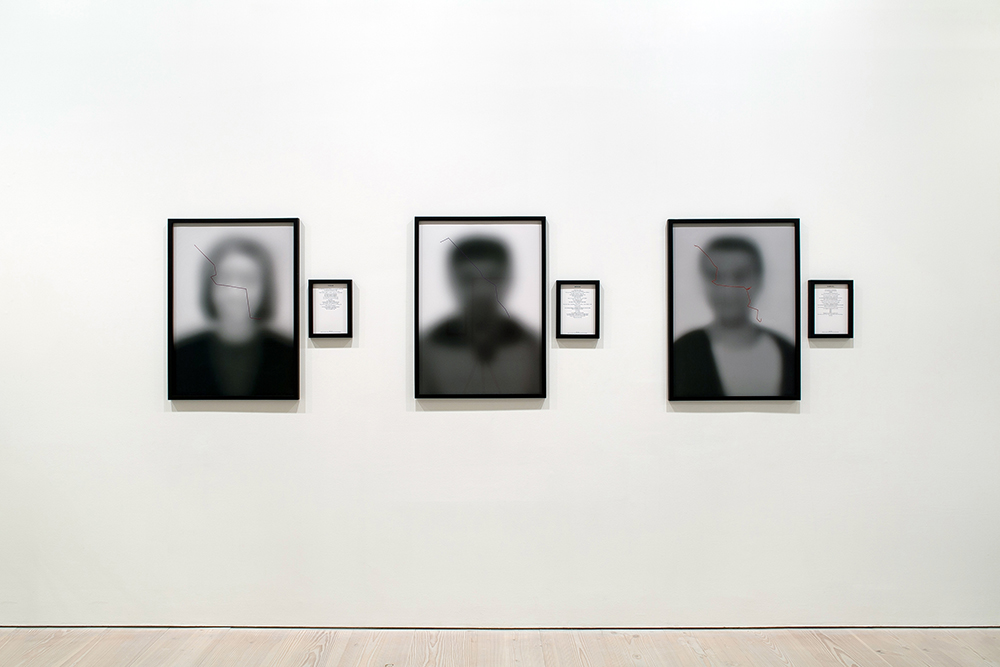 Roman Road's stand at this year's START is part of 'This Is Tomorrow', an invitational section of the fair presenting solo booths of artists selected by Fair Director Niru Ratnam. Featuring an emotive collection of photographs from the series Even This Will Pass (2013 – 2014), our display presents a pioneering project by Aida Silvestri, one that aims to raise awareness of human trafficking and to draw attention to the brutality of the regime in Eritrea today.
Even This Will Pass tells the stories and passages of Eritrean refugees in their exoduses to find better stability and hope in the United Kingdom. With a conceptual approach that obscures the identity and preserves the dignity of her sitters, Silvestri defocused her lens to blur the portraits of her sitters, upon which she has hand-stitched a line of coloured thread representing the cartographic track drawn by each of the refugees en route to their destination. Each portrait has an accompanying text, detailing the subject's individual experience in a poignant written passage.
With this body of work, Silvestri pays a touching tribute to her sitters and to the plights of refugees whose voices too often remain unheard.
Aida Silvestri (b.1978) is an Eritrean-born artist living and working in London, England. She studied BTEC photography at Kensington and Chelsea College and has recently completed her BA (Hons) in the subject at the University of Westminster, London. Her work concerns sensitive issues of ethnicity, culture, politics and identity and explores new and unique approaches of documentary photography in order to raise awareness. Aida was voted one of the British Journal of Photography's two Best of Show Winners at Free Range, London in 2013 and her work was recently selected to be exhibited at this year's major FreshFaced + WildEyed 2015 exhibition at The Photographers' Gallery, London.