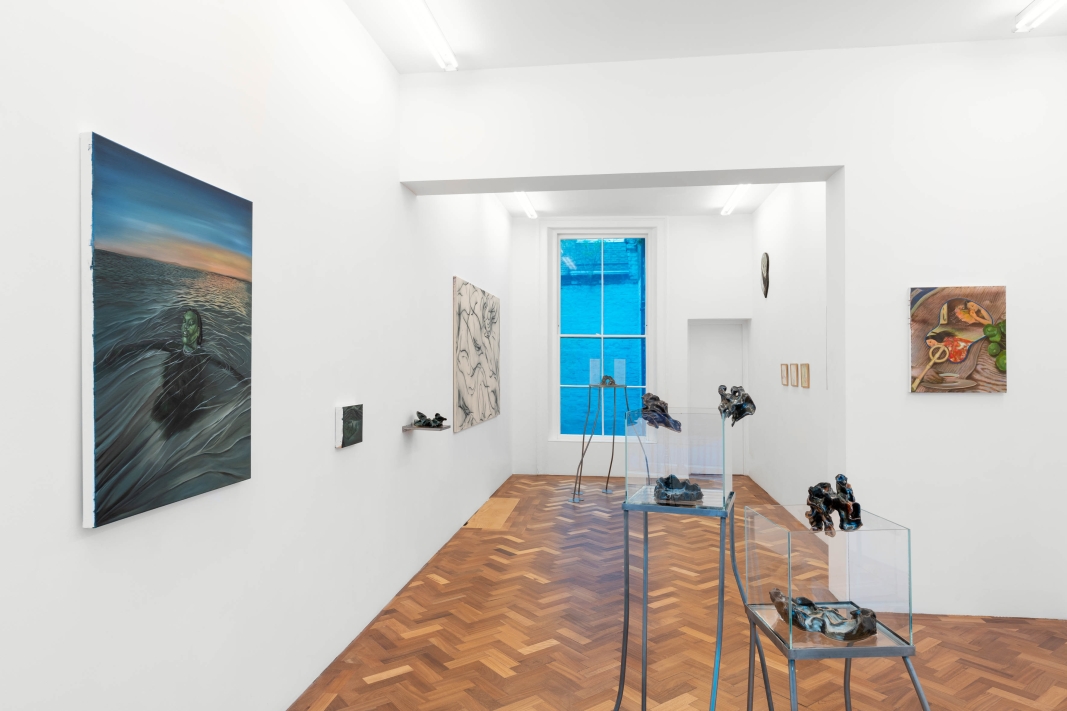 Roman Road is very pleased to introduce Natalia LL, an artist of the Polish feminist avant-garde, to the London art scene with a solo exhibition entitled Probabilities that focuses on some of her early series. Created in the 1970s, the show presents framed photographs and videos from the artist's notorious Consumer Art and Post-consumer Art, in which she drew attention to the issues of consumer culture and the status of women in the then society. The exhibition also features a unique installation of Natalia LL's NATALIA!, which has been specially printed as a vinyl that measures the full height of the walls.
Through the exploration of her subjectivity, Natalia LL developed radical visual archives that embody a dynamic feminist personality. For her series Consumer Art and Post-consumer Art, she employed the ambiguous supports of photography and video to challenge the stereotypical, masculinised image of the female role and to criticise the commodification of women in pornography.
In Consumer Art we find young, attractive women eating a variety of suggestive foods, such as bananas, hot dogs and jelly. Unlike pornography, the women here are seen as active protagonists rather than passive objects of male pleasure. Symbolised by the various phallic fruits and meats, the masculine element becomes a mere product for consumption. In the ensuing Post-consumer Art works, the models' hands are empty; the foods have been consumed and they are pictured delighting in the remains.
Among the presentation of her Consumer Art and Post-consumer Art pieces, the exhibition highlights NATALIA!, another early work by the artist in which she rearranged the letters of her first name to construct new words. Jumbled into over 5000 new possibilities, the artist's name, a fragment of her identity, is at once manifested and deconstructed within the boundaries of the work. Through an act of intuitive intervention and multiplication, this work can, among other things, be seen as a projection of her subjectivity, which unfolds through the creative process.