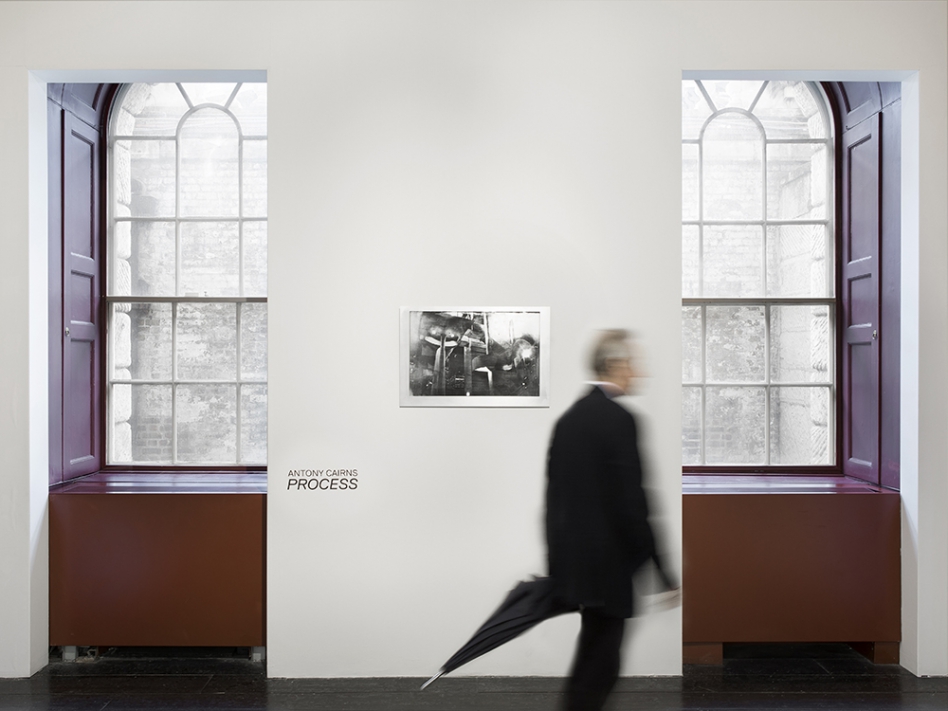 Featuring a selection of aluminium silver gelatin coated plates as well as works from his E.I. Totem (2015) series, our stand at Photo London 2016 presents the latest developments in Antony Cairns' contemporary practice and explores his innovative approaches to photographic printing.
Cairn's interest in photography does not only lie in the content of his imagery, but moreover in the layering and evolution of the process. Originating as black and white negatives on film, he began developing his pictures of cities at night on aluminium sheets, employing the spills and imperfections of the complex process to produce intricate, abstract photographs. Alongside a collection of these individual works, the display presents selected pieces from his LDN3 (2014) the third instalment of his ongoing series taken in new urban spaces in London.
Inspired by the results of his recent publication LDN EI (2015) – a digital photobook made from recycled e-book tablets – Cairns has further created a collection of works that show his imagery captured within e-ink screens. Displayed at our booth upon wooden plinths, the screens are encapsulated in specially made Perspex frames to form his E.I. Totem series.