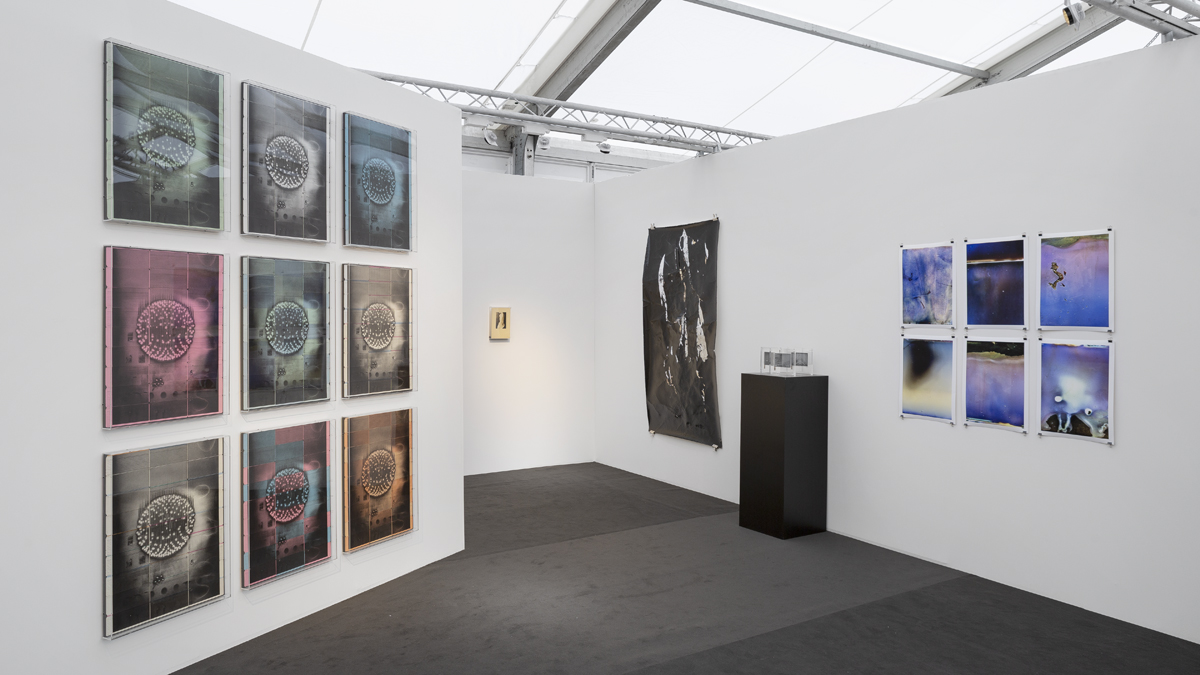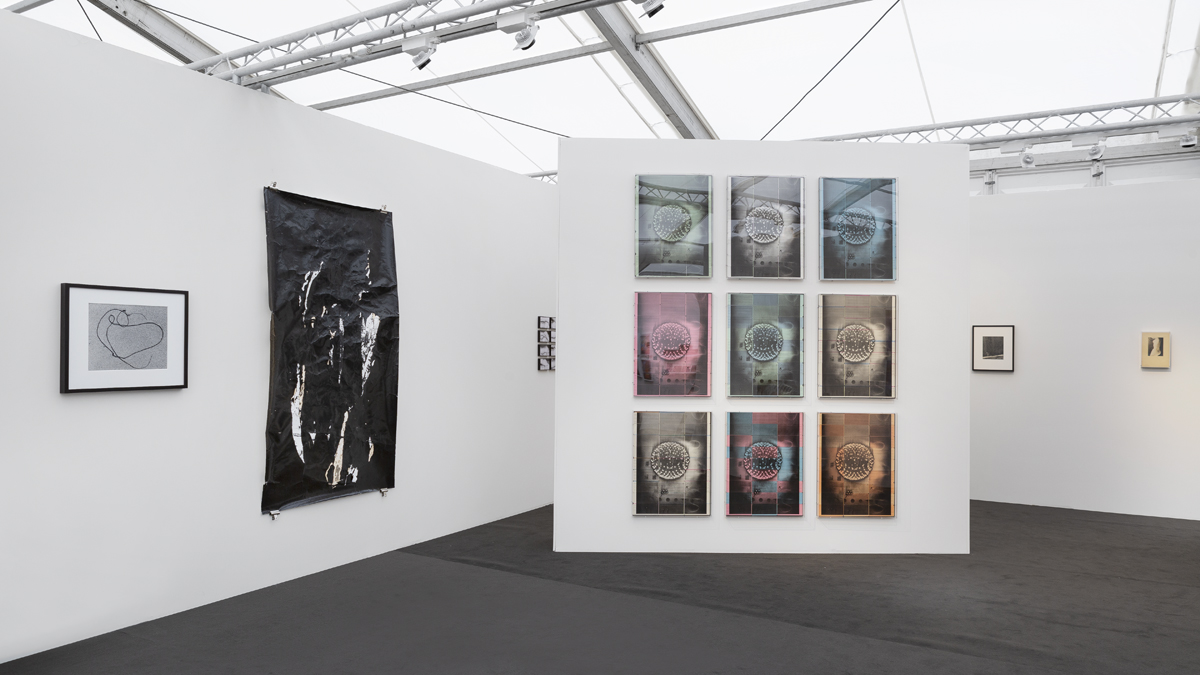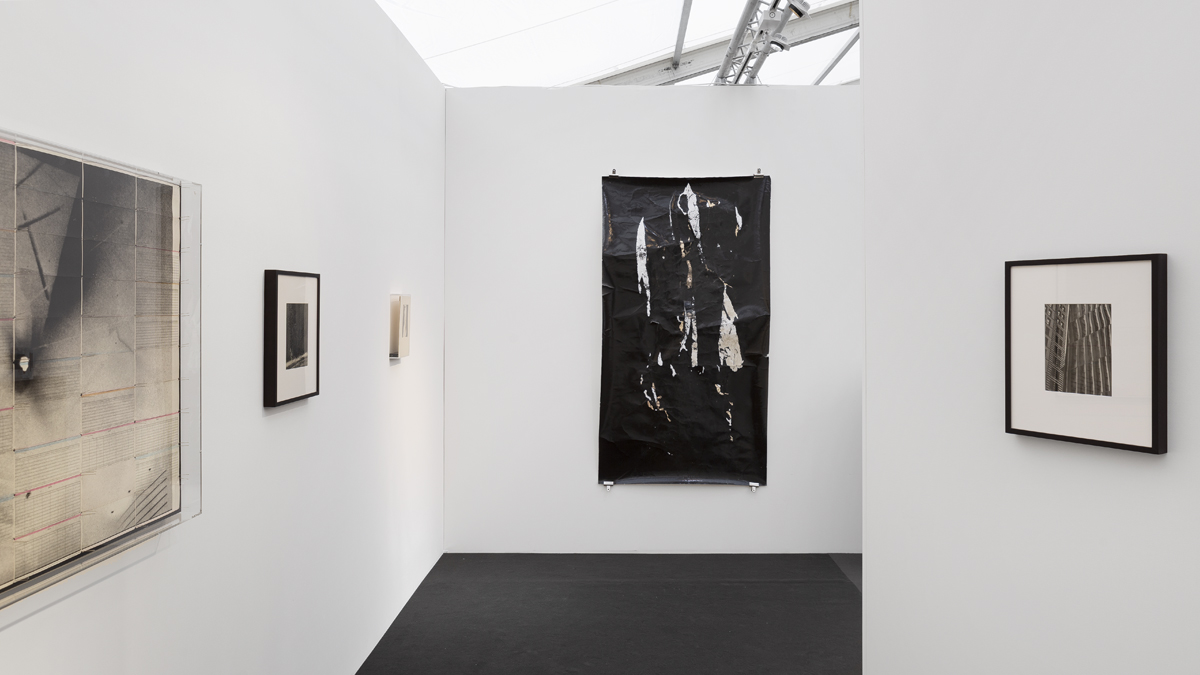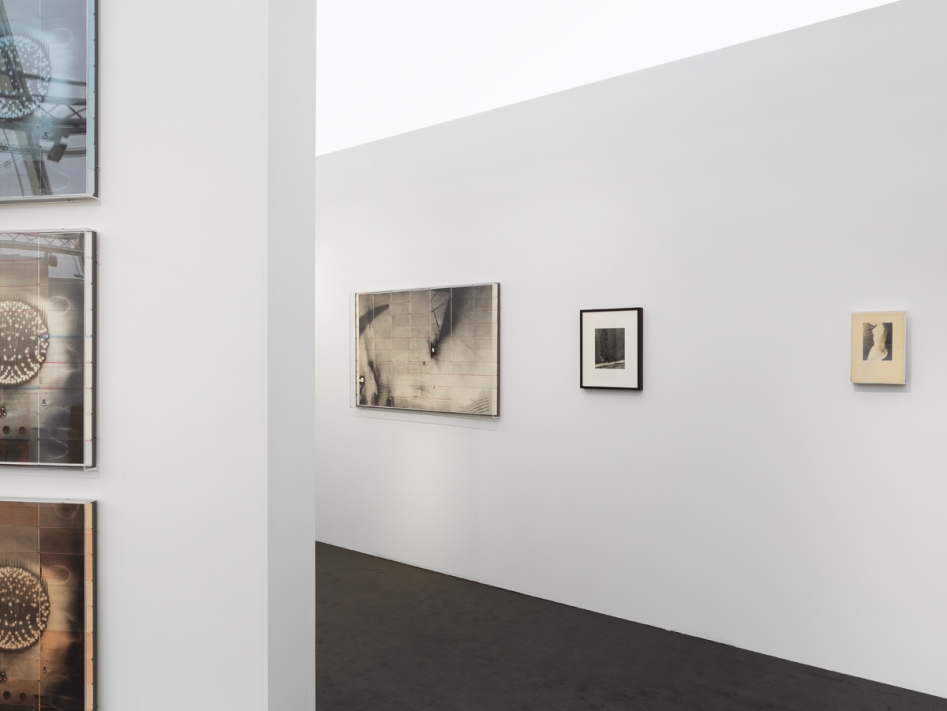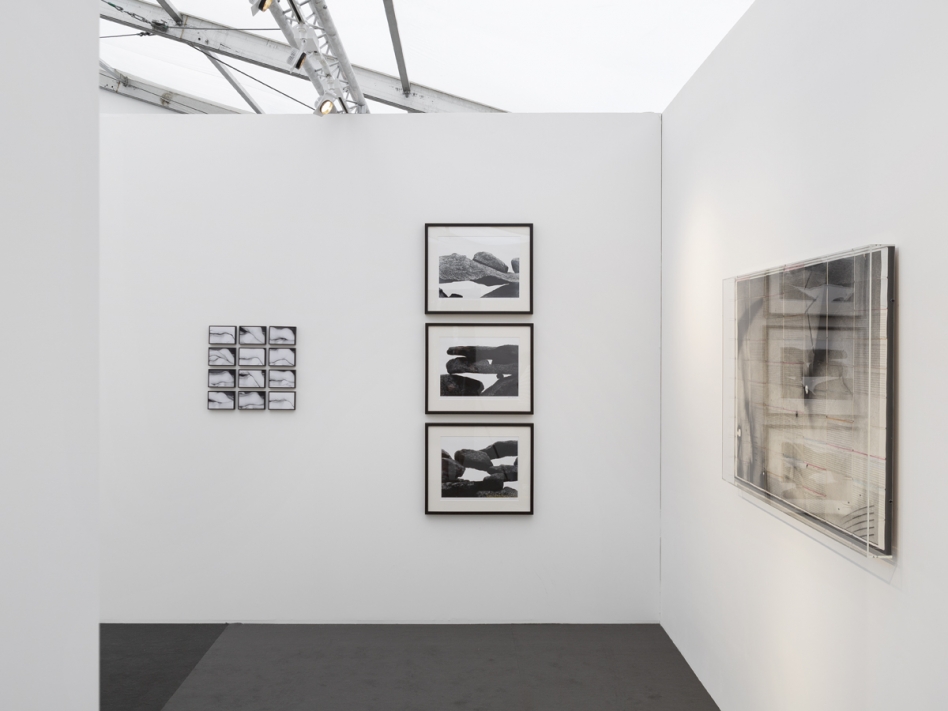 Roman Road is pleased to be participating at Paris Photo this year with a solo booth by Thomas Mailaender entitled Ultraviolet. Bringing together two well-known series by the artist – Illustrated People (2013) and Cyanotypes (2013 – present) – our booth explores Mailaender's innovative approaches to photography and the possibilities of printing with ultraviolet light.
Mailaender's Illustrated People was developed in collaboration with The Archive of Modern Conflict (AMC), London – a collection that comprises photographic documents from the nineteenth and twentieth centuries and houses over four million amateur and professional photographs. Focusing on photographs from WWII, he positioned original negatives upon the bodies of volunteers he recruited and sat them under a powerful UV lamp until a positive image was revealed. The resulting photographs of these performances uncover the archived images pronounced through patches of bright red, sunburnt skin.
Together with his Illustrated People works, our booth presents a varied collection of Mailaender's unique Cyanotypes. These blue-hued photographs, also made through exposure to ultraviolet light, manifest images taken from the artist's 'Fun Archive': a personal collection of bizarre and anonymous pictures gleaned from the Internet. Mounted upon plasterboards measuring 250 x 120 cm, his largest works feature found images that draw attention to the often-absurd nature of human behaviour today.
Thomas Mailaender (b.1979) is a French multimedia artist living and working in Paris, France. He studied at the École Nationale Supérieure des Arts Décoratifs (ENSAD) in Paris from 2001 – 2003, followed by a year at Villa Arson in Nice, France. Known for his use of a wide range of media including ceramics, photography, collage and installation, he employs diverse materials and often incorporates found objects in his works. One of Mailaender's attributes is his ingenuity and ability to conceive curious and creative exhibitions; using everyday materials and imagination, his curated shows teem with humour and originality. As part of the Rencontres d'Arles 2016, the exhibition Hara Kiri Photo, curated by Mailaender and Marc Bruckert, presented some of his archives. Mailaender's work has been exhibited in solo and group shows in notable art galleries and festivals internationally, including in the major exhibition Performing for the Camera at Tate Modern in London, England in 2016. From February 2017, he will be featured in a solo exhibition at the NRW-Forum in Düsseldorf, Germany, which will present a comprehensive selection of his 'Fun Archive' derived series.