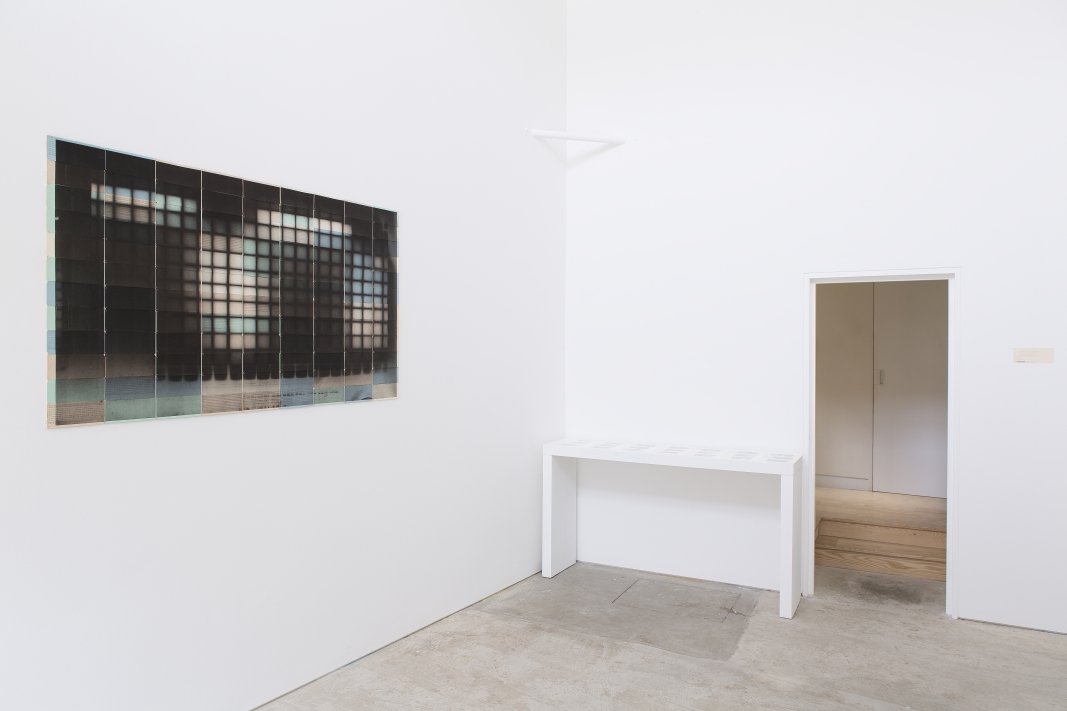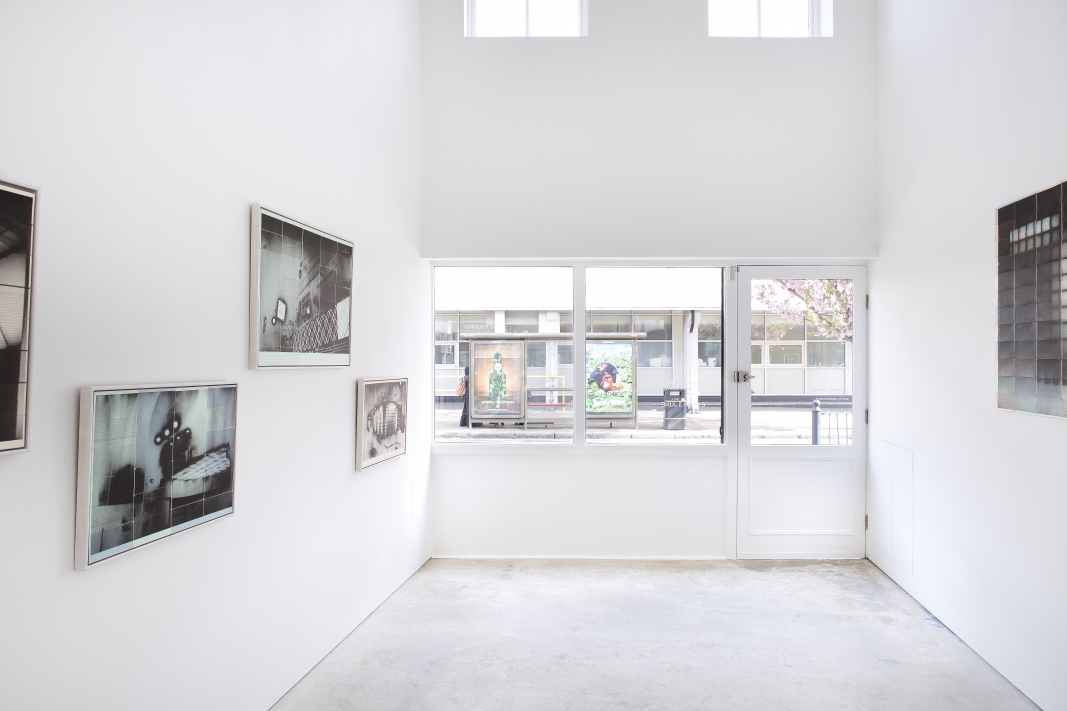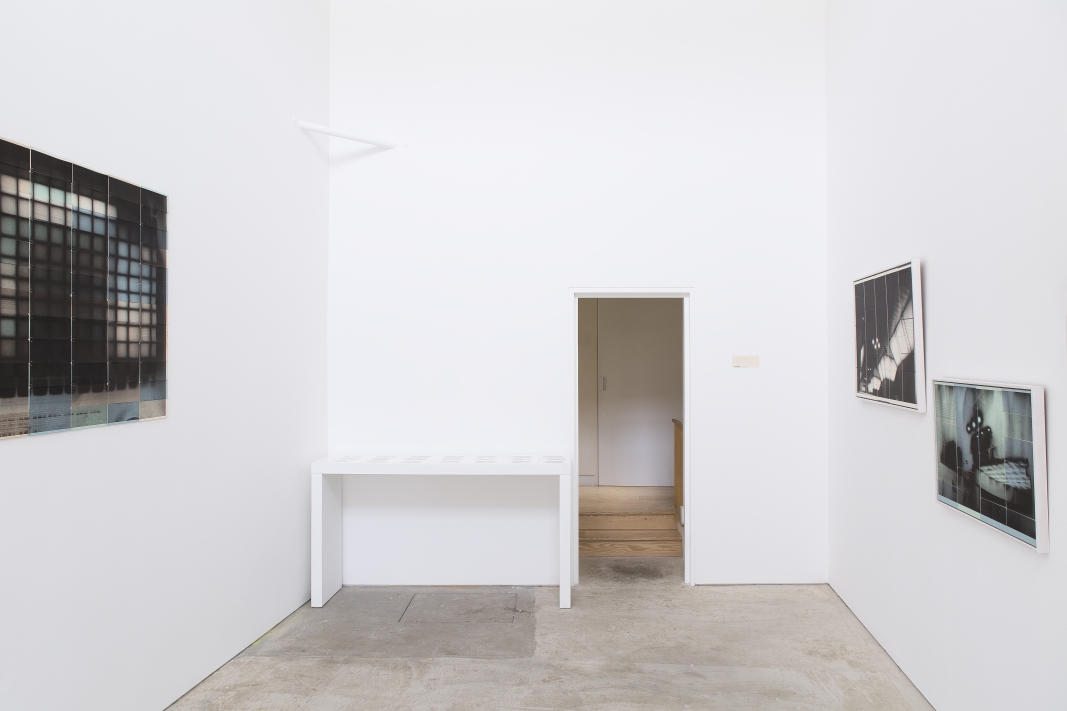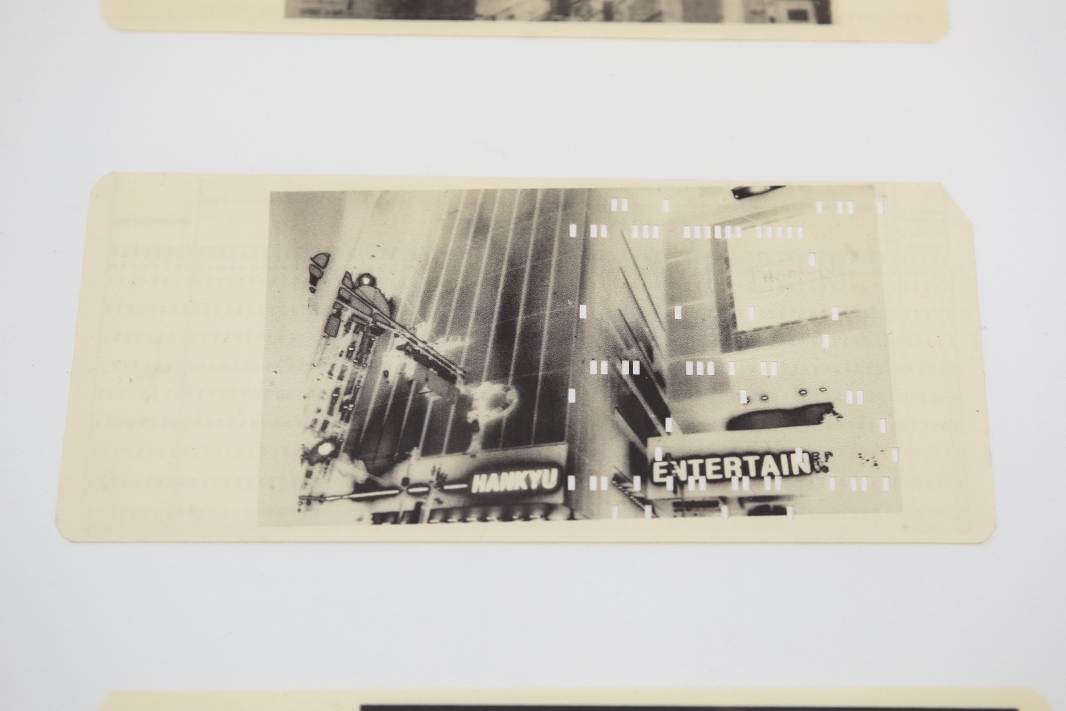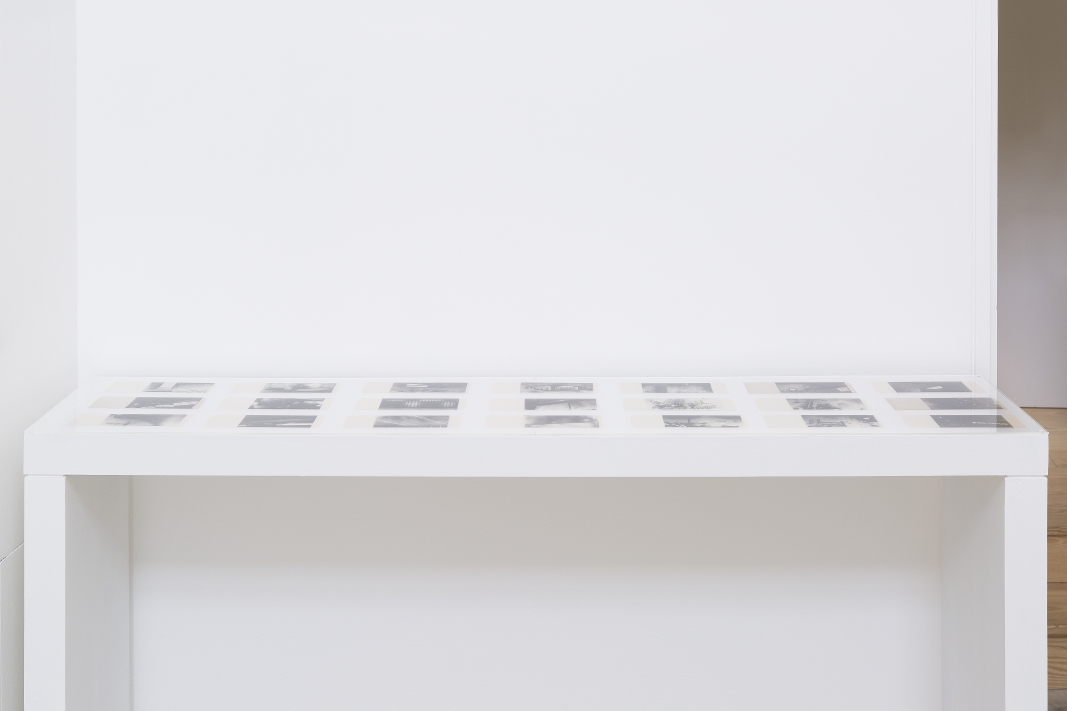 Comprising a collection of photographic assemblages printed on computer punch cards, Antony Cairns' OSC – Osaka Station City features images from his latest series and explores his new experiments with alternative printing methods.
During his recent residency at the Benrido Collotype Atelier in Japan, Cairns visited the large port city of Osaka adding to his documentation of cities at night. Captivated by the maze-like site that his train pulled into, his OSC – Osaka Station City series is a collection of twenty-five photographs captured at the newly renovated station and its surrounding environment.
Continuing his idea of creating artworks using recycled materials from the early digital age, Cairns envisioned a way of producing his new imagery on a larger scale, creating unique photographic montages comprised of either twenty-four or forty-eight tinted punch cards. OSC – Osaka Station City is the first of the artist's series to present his imagery upon coloured paper, progressing a novel experience of his growing archive.