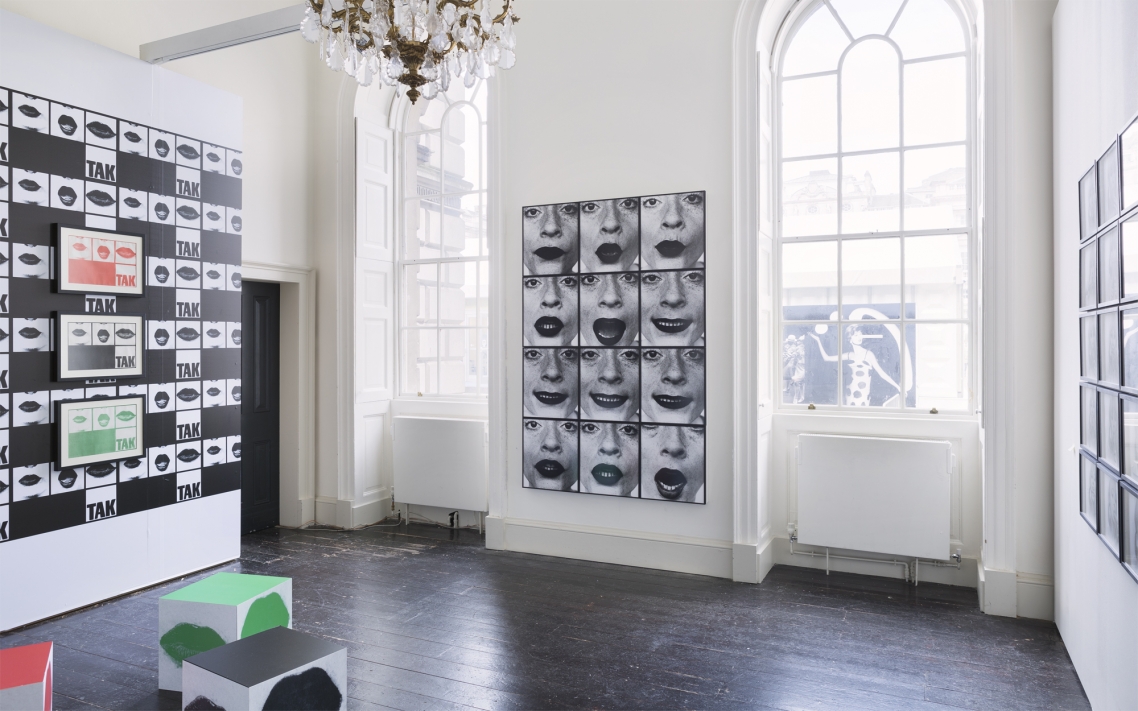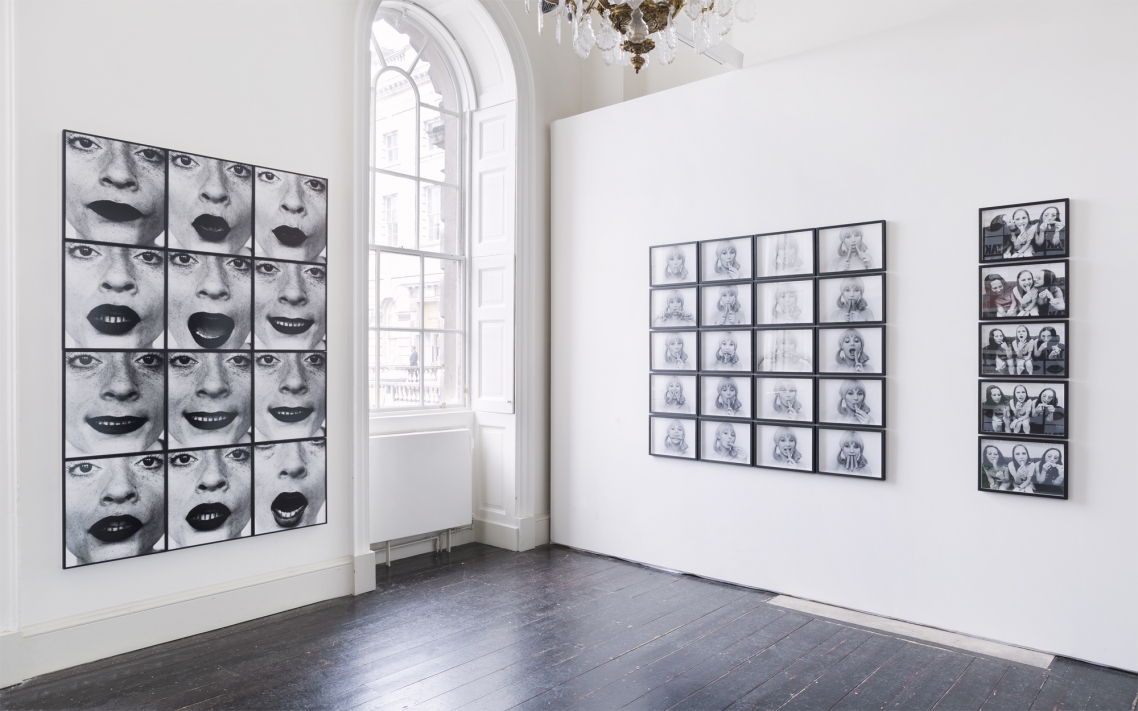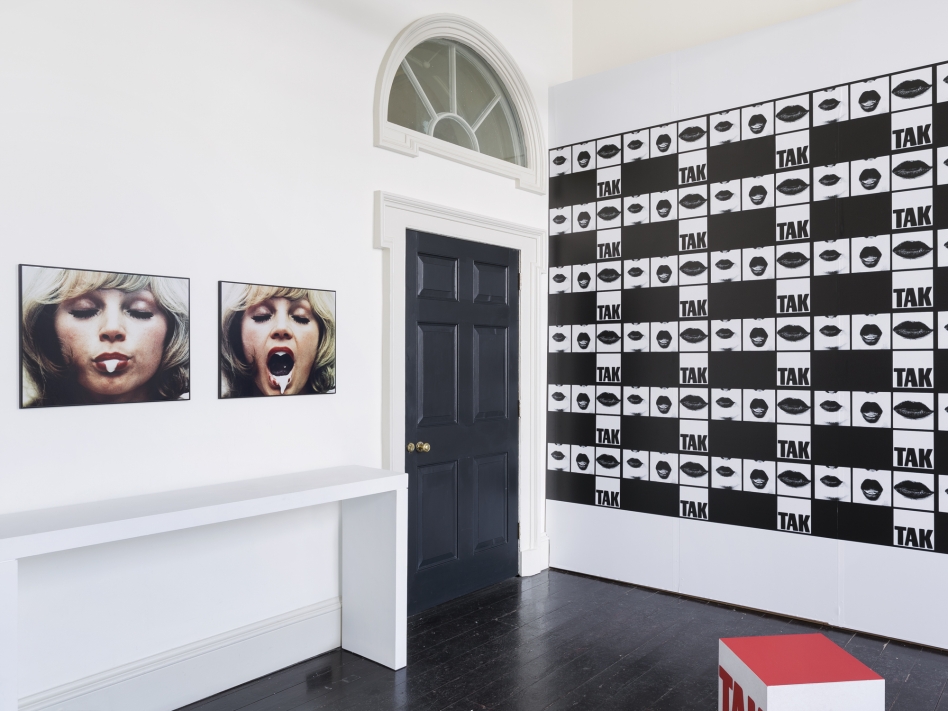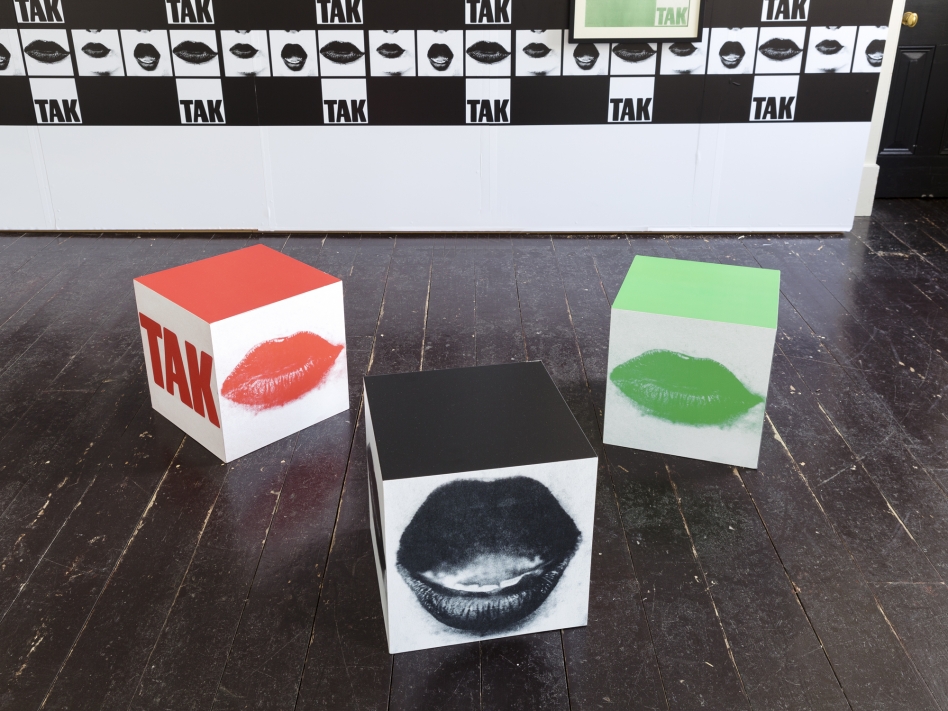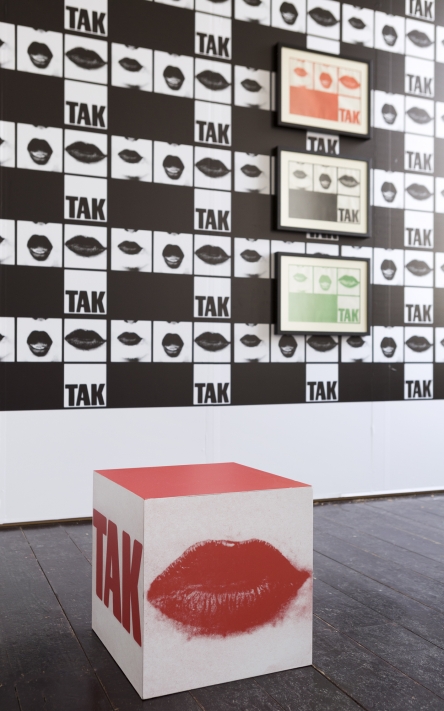 Roman Road is pleased to be participating at the third edition of Photo London, hosted at Somerset House, London, from 18 -21 May 2017. Featuring a collection of her early works, the display presents varied photographs and an installation first realised in the 1970s during a decisive decade in Natalia LL's career, when she unveiled her artistic stance at a time of profound feminist awareness.
Presented for the first time in London, Natalia LL's TAK comprises photographic assemblages of female lips pronouncing 'tak' (the Polish word for 'yes') alongside a visual representation of the written word. In TAK, the mouth can be seen as a symbol of a woman trying to express herself but being constantly objectified and fetishised because of her feminine body. The models lips, painted in a suggestive, red lipstick, become the focus of the photographs instead of the word that she emphatically spells. On the other hand, however, the depicted woman can also be seen as empowered; she is in control of her language and the (implicitly male) viewer is the one who cannot communicate with her. Natalia LL's large-scale piece Słowo (1971) further explores her interest in words as visual objects, presenting a photographic assemblage of 12 close-up shots of the artist's face as she is pronouncing 'słowo' (meaning 'word' in Polish).
In much the same way as the women documented in Natalia LL's TAK and Słowo are portrayed in command of their language, works from her later series Consumer Art (1972) and Post-consumer Art (1975) show women in control of their sexuality and erotic pleasure. By documenting women eating certain foods, including bananas, hot dogs and pudding, Natalia LL's two aforementioned series introduce themes of confrontation with the male viewer and the commodification of women in pornography. In Consumer Art, female models are photographed gazing at the camera playfully as they fondle and eat such suggestive foods. However, rather than being perceived as passive objects of male pleasure as stereotyped by the pornography industry, the women here are seen as active protagonists; they are given agency and the masculine element, symbolised by phallic shaped fruits and meats, becomes an object for their consumption. In Natalia LL's subsequent Post-consumer Art works, the depicted woman has grown to embrace her own sexual pleasure and is pictured delighted in the food remains.