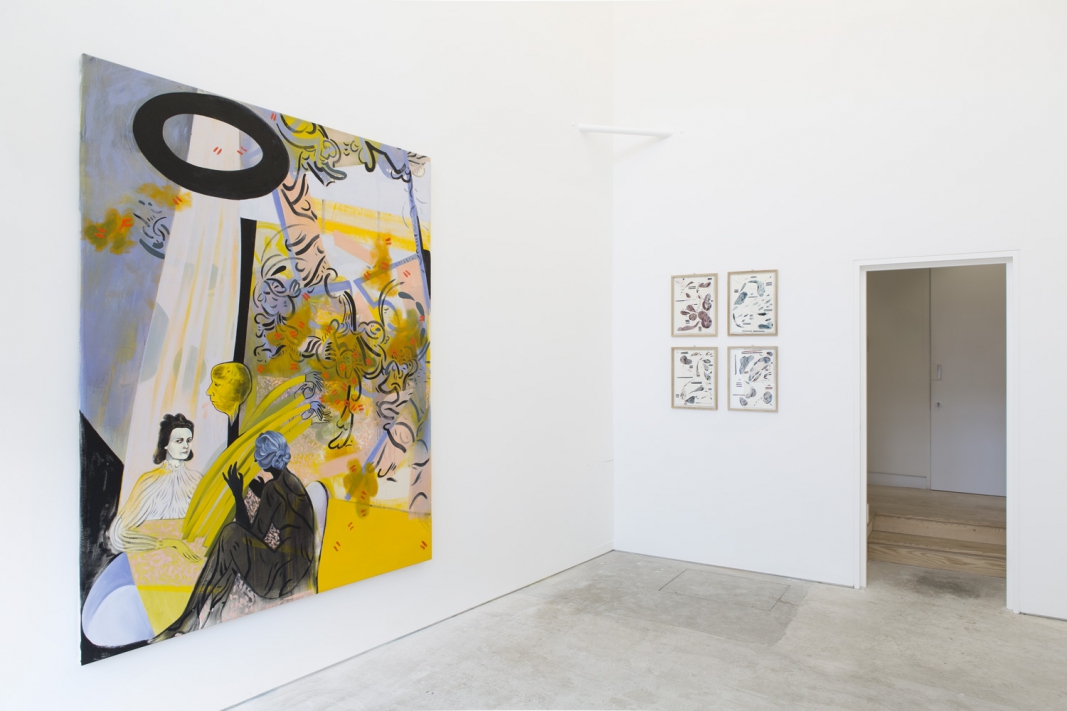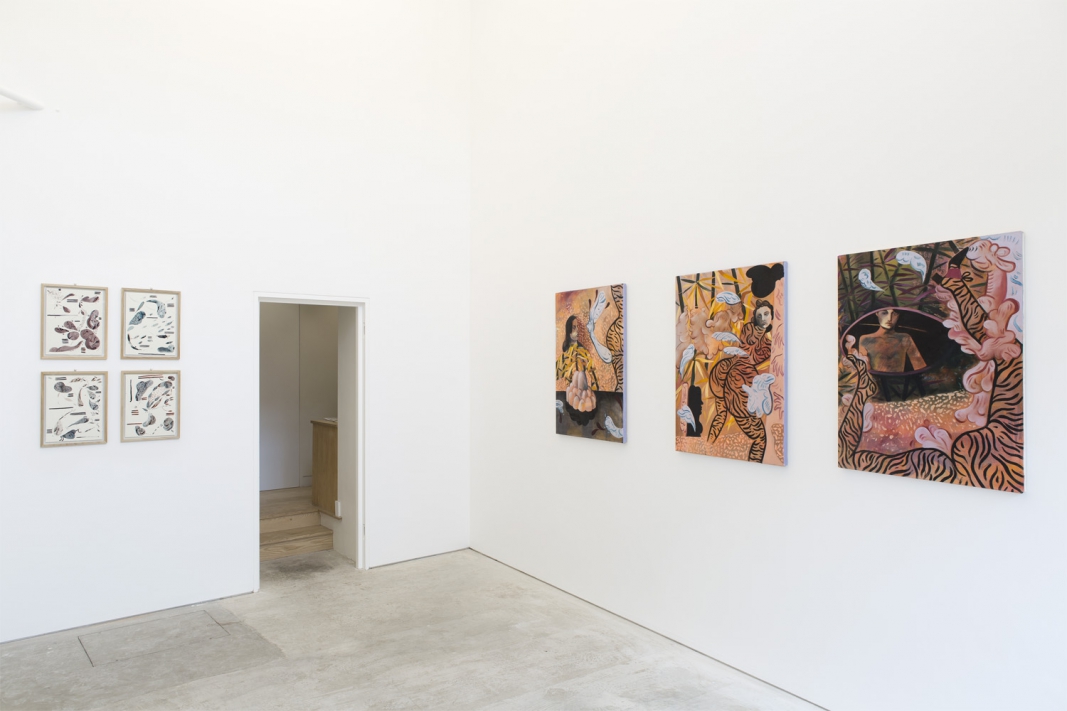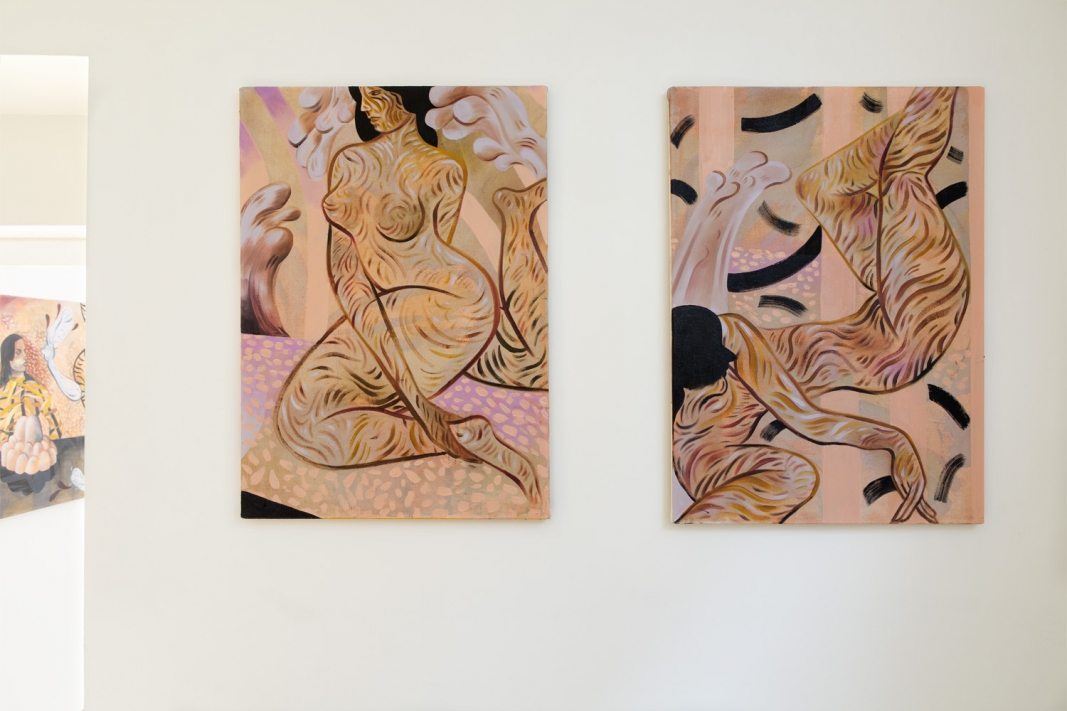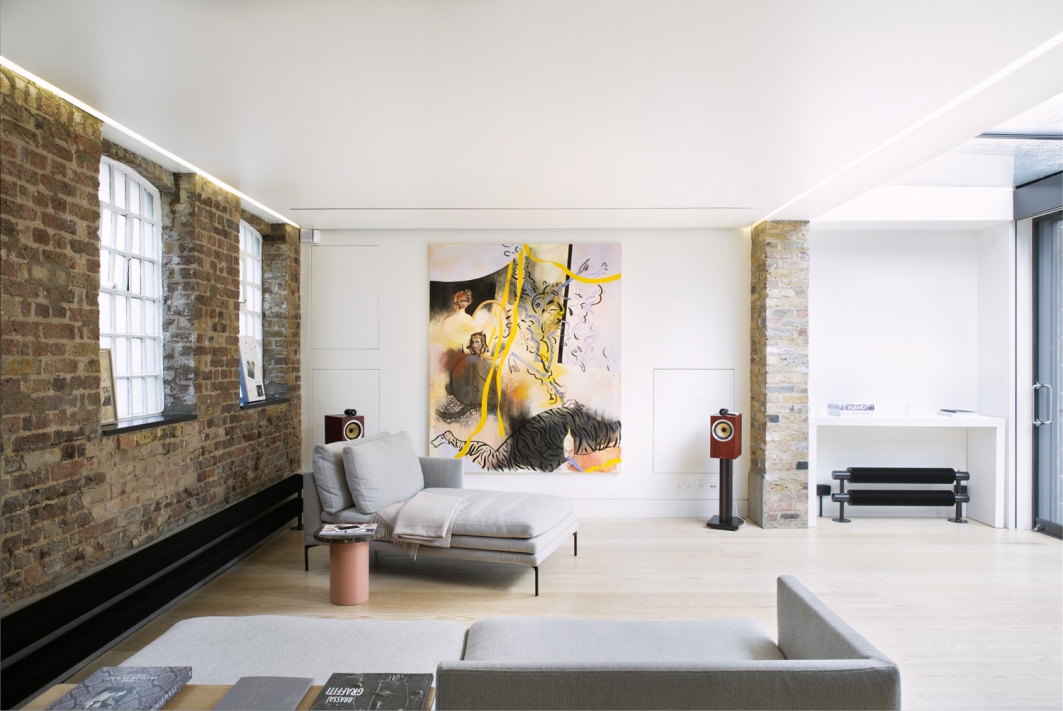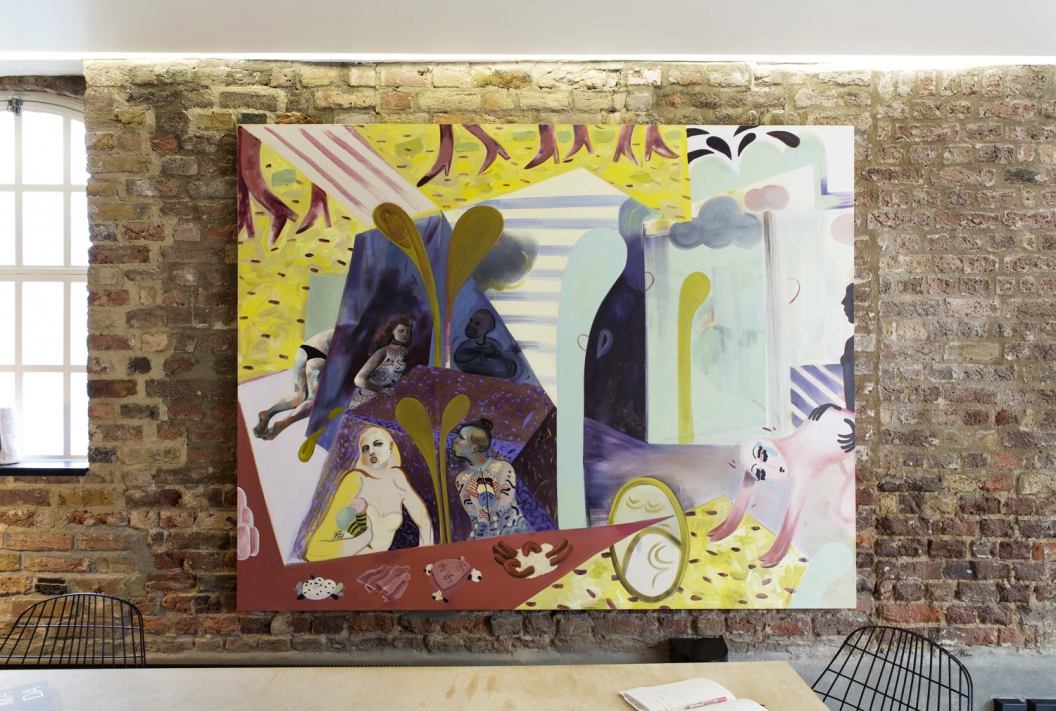 By evoking the nostalgia of an oriental boudoir, Jessie's recent works presented in her first solo show with Roman Road interplay contemporary ideas of femininity and cultural appropriation. Often draped in patterned fabrics, a demonstrable reference to domesticity, her paintings of somnambulant females at once draw on the reciprocal relationship between fashion and art.
Using new motifs from French fabric designs, such as leaves, basket weave and animal print, she adopts and instils the romanticism of the 'Parisian chic' as the epitome of style, orienting the canons of beauty that women are expected to portray. Along with the vibrant display of her recent paintings, the exhibition will also feature four framed drawings by the artist.
Jessie Makinson is a young British painter living and working in London. She graduated from Edinburgh College of Art in 2007 with a BA in Drawing and Painting, before attending The Drawing Year at The Royal Drawing School in 2011. In 2013 she was awarded the school's fully funded Moritz-Heyman Artists' Residency in Tuscany, Italy and later received the Sir Denis Mahon Award 2014-15. Her work has been shown in a number of solo and group exhibitions at notable galleries and museums including in Captain Lightfoot Presents… at The Glasshouse in Edinburgh, part of the 2014 Arts Festival. Jessie is currently participating in the Turps Banana Painting Programme for the second year, providing intellectual stimulus and support for painters within a creative and open studio environment.