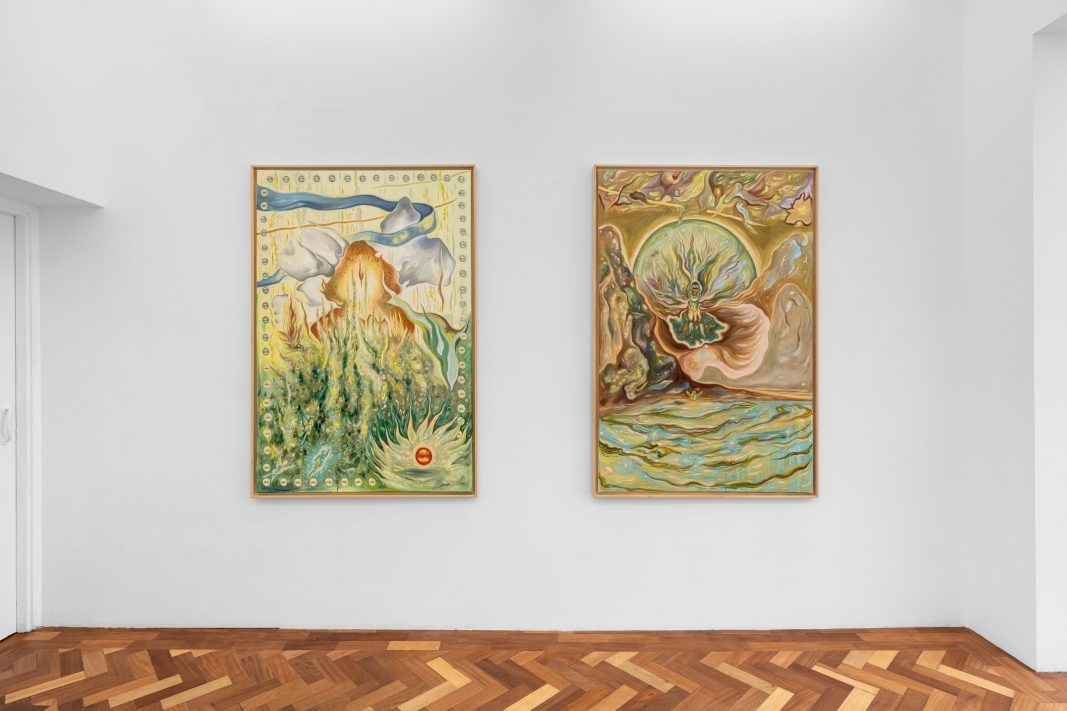 Featuring four emerging artists, with four individually curated presentations, EXTREME is an evolving group exhibition featuring new and ultra-contemporary works by Joe Bloom, Channatip Chanvipava, fuchsia and Rose Raine. Week by week, each artist will respond to the gallery space, using its architecture to enhance the interpretation and reception of their works. 
Primarily comprising large-scale paintings, together with smaller canvas works, sketches and installation objects, the displays have been carefully conceived to create an immersive environment that transports viewers through a journey into the artist's creative process and mind.
EXTREME invites viewers to address humanity's need to intensify experience through taste and action, speed and chemical reactions. What happens when we slow down, take some time to contemplate and let ourselves float? What if we become a butterfly escaping a crowd? What breakthrough do we experience when we stare at the clouds?
There will be an opening event at the gallery every Wednesday from 6 – 8 PM during the show for each of the participating artists' showcases:
Joe Bloom: Revolving Door | 28 June – 02 July
Channatip Chanvipava: 2 Chairs 1 Life | 05 – 09 July
fuchsia: post-paradise | 12 – 16 July
Rose Raine: Breakthrough | 19 – 23 July
Digital content created in collaboration with artist Vladimir Duban