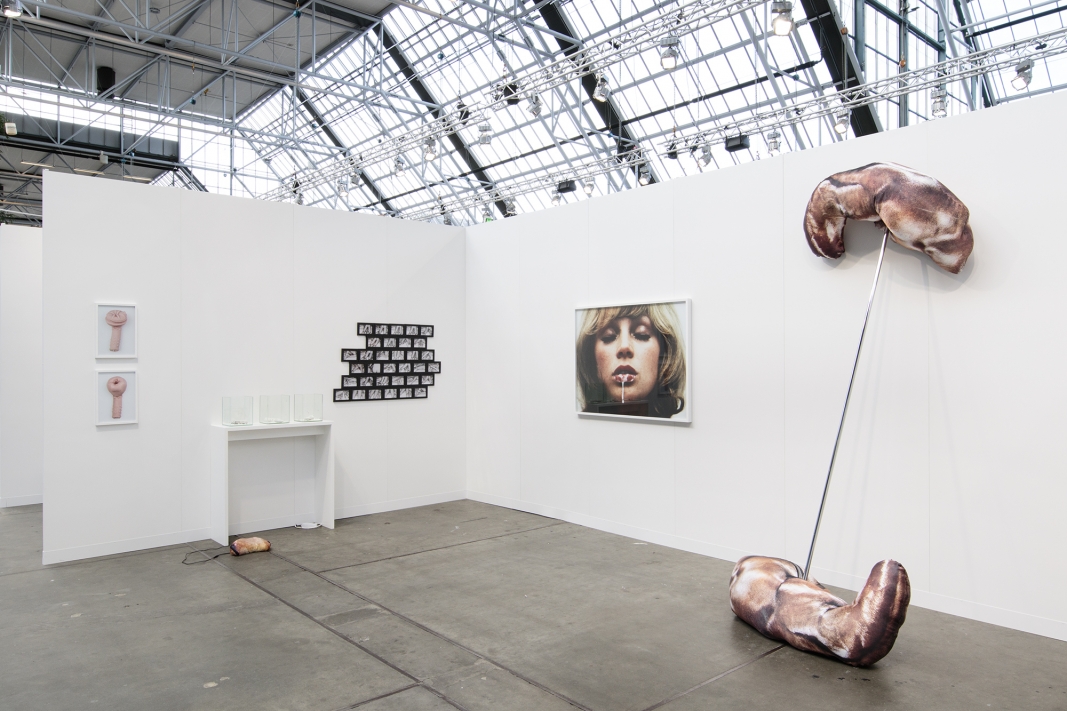 Roman Road is pleased to be taking part in Code 2, hosted at the Bella Center in Copenhagen from 31 August to 02 September 2017. Exhibiting together varied pieces by Natalia LL, Alix Marie and Chelsea Culprit, our stand addresses our relationship to bodies through works that explore sexuality, objectification and carnal desires.
The display features works from Natalia LL's Intimate Recordings (1968/69), a prominent early series through which she makes apparent her fascination with sensuality and her interest in the body as pure form. These works consist of a sequence of more than 30 photographs of couples having sex. The images are sexually explicit and focus on the naked body, but they are also sculptural and fragmentary; the tight framing and soft light emphasises the shapes of the lovers' bodies, bestowing the pictures with an abstract quality.
The booth also presents works from Flex (2017), a brand new series by Alix Marie. Employing cropped images of male bodybuilders' arms taken from FLEX magazine, she has used the dye sublimation printing technique to create three-dimensional photographic sculptures resembling beanbags. Marie's practice is concerned with the representation of bodies and the construction of gender. With this new body of work, she has begun researching and investigating masculinity, looking at both biological and socially defined factors of its construct.