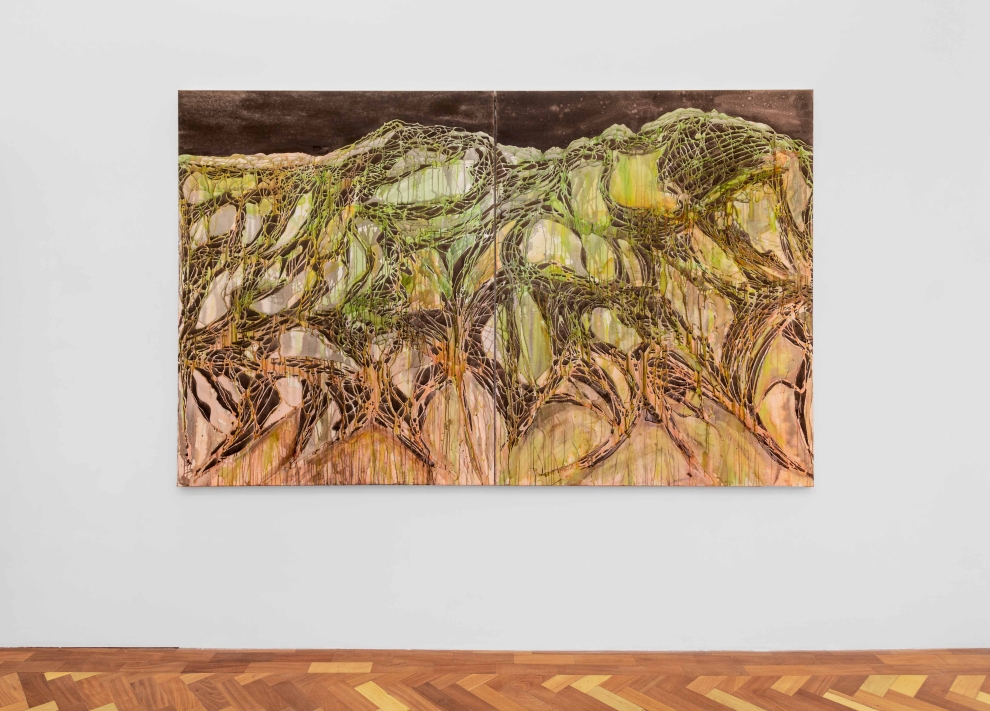 Roman Road proudly presents Bury a Friend, a group exhibition curated by Marisa Bellani, bringing together ultra-contemporary works by Johanna Bath, Sonya Derviz, Jack Laver and Mia Vallance.
The exhibition takes its title from an iconic single by American singer-songwriter Billie Eilish, a song written from the perspective of a monster lurking beneath her bed, in which themes of darkness, uncertainty and death unfold in a fusion of haunting melodies and dancy instrumentals. It is in, or rather, out of such tenebrous moments where this exhibition finds its inspiration, carrying the idea that life is a cycle and a dance between the darkness and the light.
Drawing on the tensions between the natural and the unnatural, the known and the unknown, the displayed artworks in Bury a Friend explore moments of time, memories, the human psyche, resilience and loss, developing a visual vocabulary of mortal contemplation and reflecting on the idea of owning your darkness.
Bury a Friend opens on Thursday 16 March from 6 – 8 PM and will be on display at Roman Road, Notting Hill, until 14 April 2023.