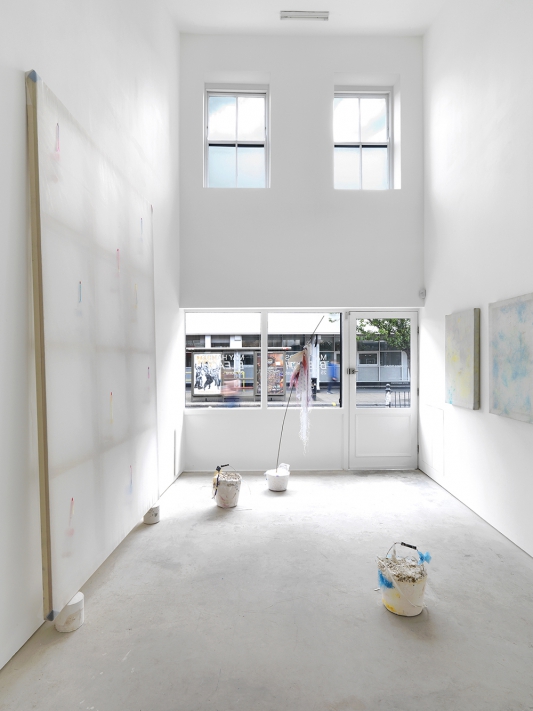 May Hands' innovative works presented in Bleach compel us to consider the ways in which we increasingly acquire and consume today. Working with diverse media, the young British artist sources ubiquitous objects from our daily environment to create new material and sensorial experiences. These synthetic objects, drawn from a commercial or domestic context, form a colourful and seductive visual language. Whether they are unmodified and simply arranged to form the base of the artwork, such as in Napoli Street Object II (Freya Chanel) (2015), or radically altered to create new textures as seen in her Feather Duster Painting series, they reveal new qualities and help us reflect upon the inherently curated aspect of our everyday consumption.
In a vibrant display curated by Marisa Bellani, Bleach presents an intriguing reflection upon our thoughts and reactions towards objects, trends and branding within the context of a 'post-Internet' society.
May Hands (b.1990) is a British artist living and working in London, England. Since graduating from Camberwell College of Arts (UAL) with a first class honours degree in Fine Art, she has exhibited widely in solo and group shows around Europe. In 2012, Hands was nominated for Yale Summer School and was a finalist for the Hans Brinker Budget Painting Prize. Recent major exhibitions include Meloni Meloni at T293 in Naples, Italy and Do I want an Old Fashioned? at Boetzelaer|Nispen in Amsterdam, Netherlands.