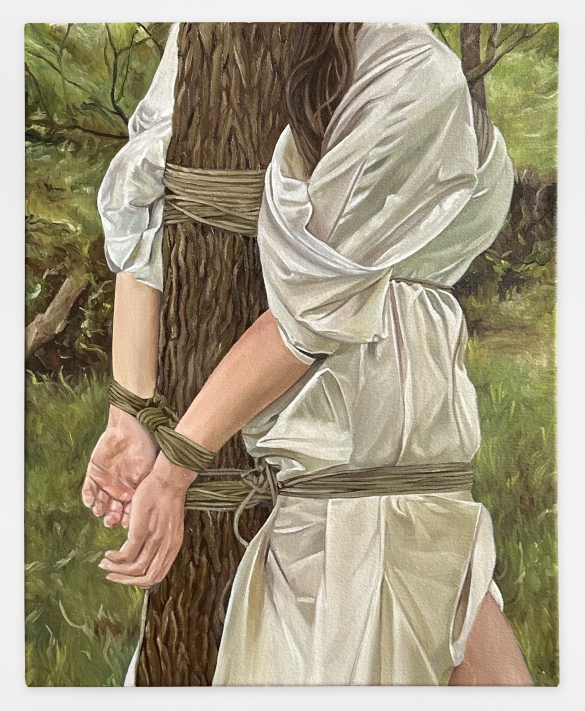 Roman Road is excited to present A Gothic Midsummer, a pop-up summer group exhibition specially taking place in Bruton, Somerset's epicentre for art.
Co-curated by local writer Anna Souter, the show brings together paintings and ceramics by eight emerging female artists, working both in the South West and internationally: Johanna Bath, Daisy Dodd-Noble, Camilla Emson, Nadine Lohof, Sophie Mason, Calli Moore, Chantall Powell and Noelia Towers. Through a varied display of their ostensibly charming yet curiously ominous works, the exhibition examines the perpetual appeal of the rural while also exploring its shadowy side.
With an opening event on Saturday 15 July from 3 – 7 PM, the exhibition will be on display at No 6 Bruton High Street in Somerset from 14 – 23 July 2023.
Digital content created in collaboration with artist Vladimir Duban