For more information about the artist and available works please
Reappropriating found and sourced objects, organic and industrial materials, Julie Maurin creates diverse and unique sculptures and installations instilled with a sense of otherworldliness and unease. 
Taking their essence from escapism and playfulness, very much like in a child's consciousness, her unsettling assemblages presage a dark fate to humanity as a whole. By combining plastic with plants and preserved animals, Maurin creatively suggests how boundaries are shifting between natural and artificial matter, at once indicating that the consequences of human interference on nature may be full of surprises.
Julie Maurin (b. 1993, Marseille) is a French artist working primarily with sculpture, installation and painting. She holds an MA in sculpture from the Royal College of Art, London (2020), an MA in accessories from La Cambre (ENSAV), Brussels (2017), and a BA in textile design from ENSBA Lyon, France (2015). Solo exhibitions include (m)other at South Parade, London (2022) and soaking in chemicals, Dungeon, Detroit (2021). Maurin's work has been shown in numerous group exhibitions around the UK and Europe, including at The Bomb Factory, London (2023); GIANT, Bournemouth (2022); and the Royal Society of Sculptors, London (2021); and will be presented in forthcoming shows at PLAGUE, Russia, and The Crypt Gallery, London, later this year.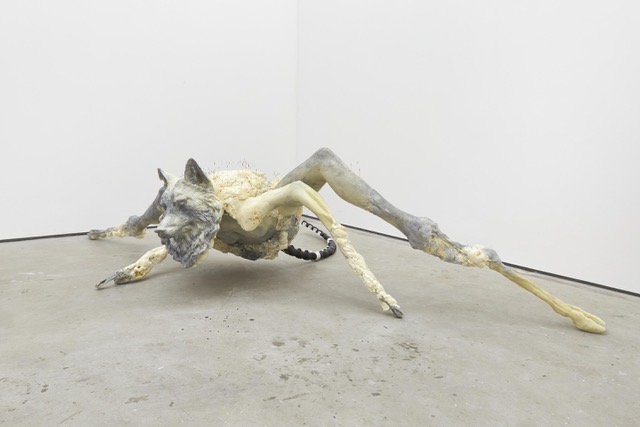 For more information about the artist and available works please